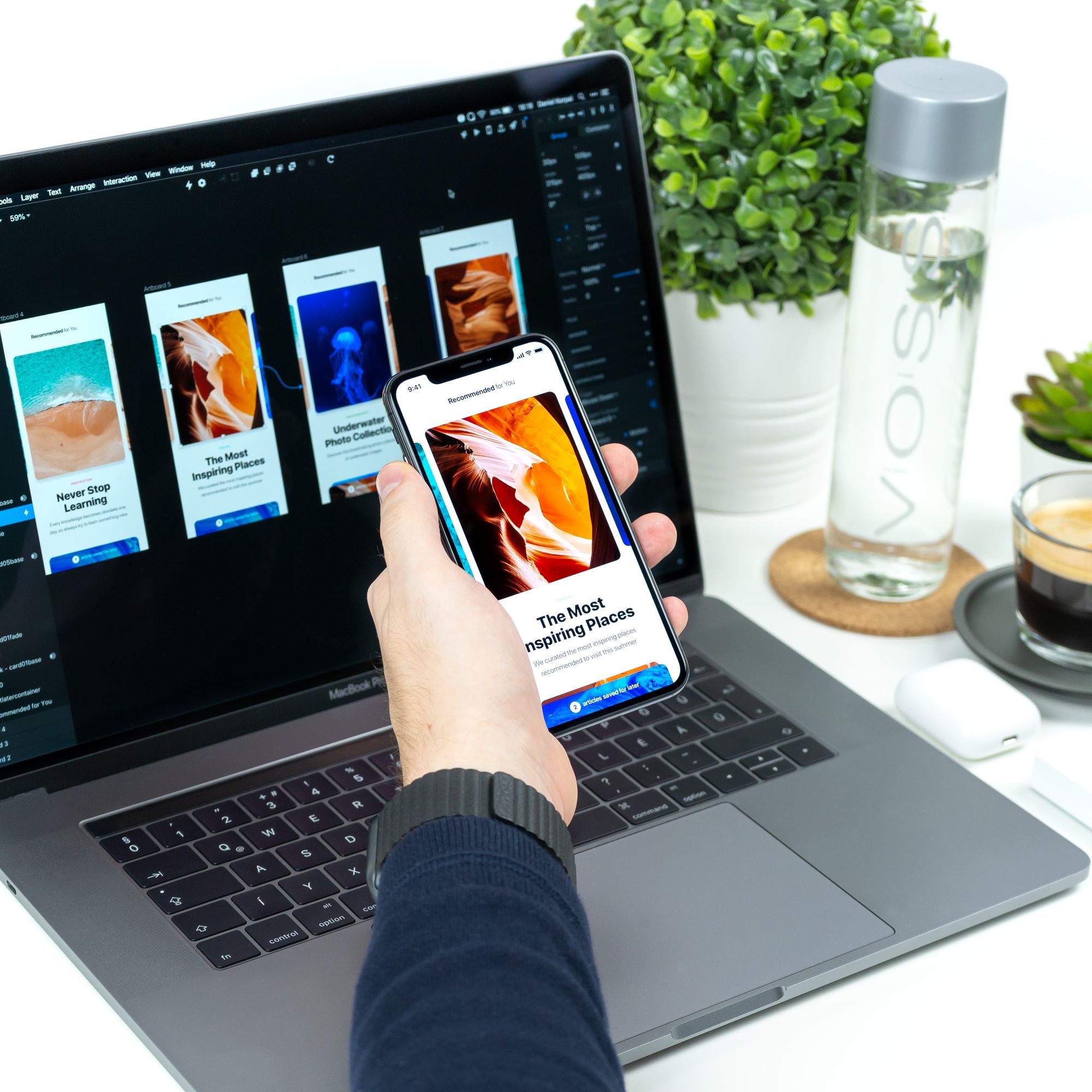 In this blog we look at what's been trending in UI and UX design as we reach the halfway point of the year.
Let's first take a look at what exactly UI and UX are.
UI or User Interface Design examines what a user needs to do to navigate around a website and designs features and elements like buttons, search fields etc to make this navigation as easy as possible.
UX or User Experience takes a look at all of the customers experience with a company or brand. The focus remains on the customers being able to reach their goals with as much ease as possible and so the two terms are often used interchangeably.
Trends 2021
Making it human. because we have been living through lockdowns and isolation people are now wanting a more human touch. So hand-drawn, imperfect images are popular to give personality to a website. Also including images of people interacting is seen as a trending way to attract more views.
Together with humanizing, personalization is also on the rise. Users of Youtube or Spotify are used to being offered viewing or listening suggestions tailored just for them. Website interfaces can now change elements and appearance according to the user.
To ensure you can offer a personal service to as wide a range of people as possible a website needs to be accessible to many users including those with impairments. Design elements that take this into consideration can include adding alt.tag text for those visually impaired or making sure a clickable area is larger enough for those with mobility issues to use easily.
Animation continues to help brands tell their stories. It is seen as effective communication for complex ideas. Now it is becoming widely used in such things as micro-interactions e.g interactive error pages. It's also making more of an appearance  in creative website navigation with such things as horizontal and vertical slideshows, scroll colour changes and other events triggered by the scrolling.
3D is still a popular design choice, more so because of  the rise of VR and AR. AR and VR have both seen development because of Covid. In fact they have became necessary in some sectors, for example in the property sector for virtual property tours.
Having just said so much about interactions and the human touch another emerging trend is methods of interacting with devices that don't require us to actually touch them. This too has been triggered by the pandemic and they include VUI (voice user interfaces) and air gesture controls allowing you to wave your hand over a device to control it. This method had begun appearing on some smart phones although its usefulness is being queried.
ZipBox can create a fully mobile responsive agency website for you with superb property search and display and include a content management system. If you would like more information visit the ZipBox website, call us on 01767 313380 or email zipbox@novaloca.com.