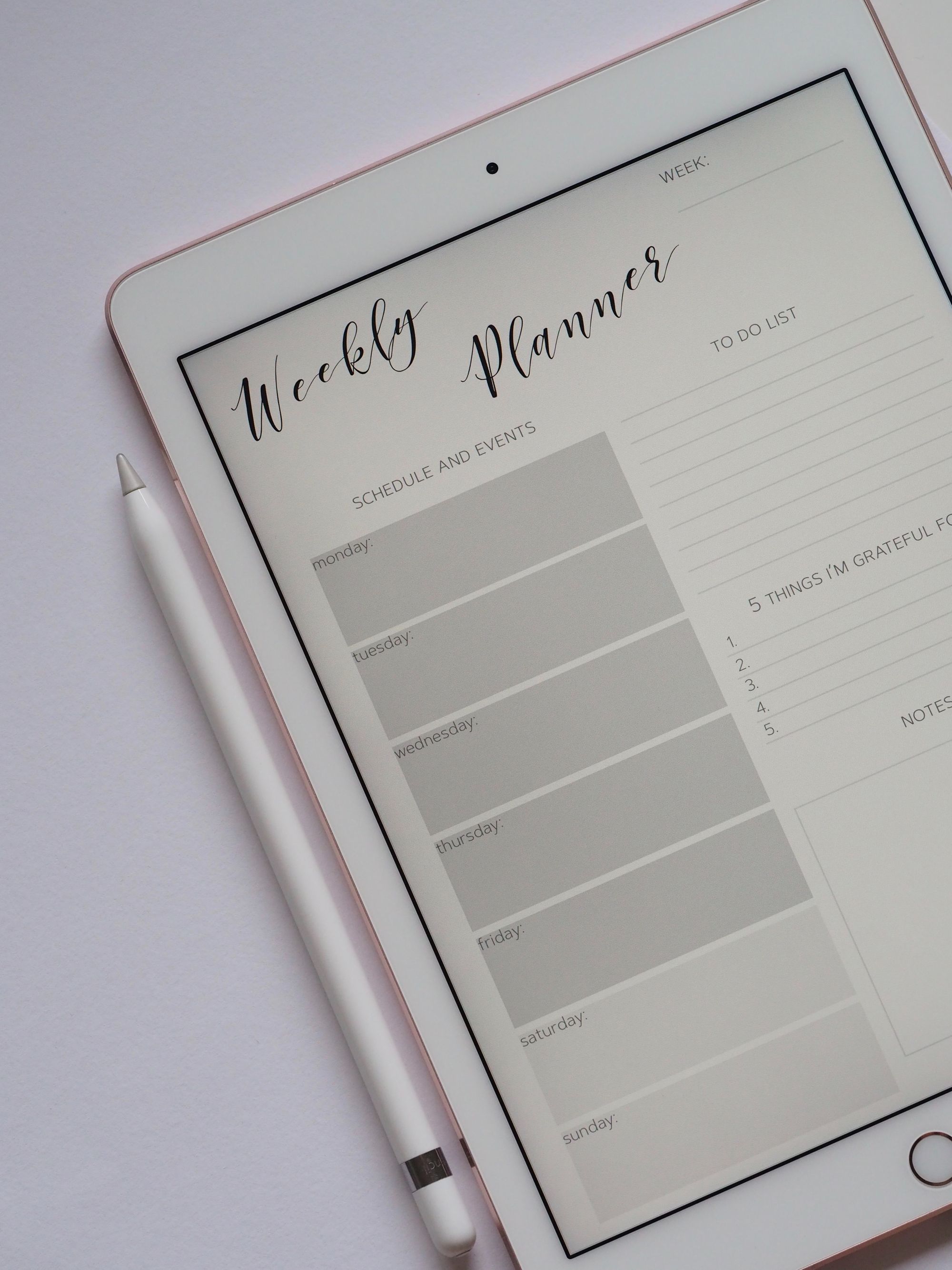 With Digital planners becoming increasingly popular and having just installed one myself I thought I'd take a look at what they are, what, if any, benefits they bring and how you get started with one.
What is a digital planner?
A digital planner is an Interactive pdf file which is designed to used with a pdf annotating app. The file is interactive because they usually contain tabs and buttons that when pressed on allow you to move around a notebook. Because of the advance in tablets, and smart phones  you can write on these planners with a stylus or apple pen just as you would with a paper planner.
What do you need?
Digital planning is done via an app on a phone, tablet, or laptop/computer. Some popular apps are Goodnotes, Notability both of which are for iOS. Neither of these apps are free but they are cheaper than a paper planer.  Xodois for android devices which is free.
If you want to get the full writing experience, as if you were using paper, you will need a stylus or apple pen although you can use a finger or type in text.
Ready made pdf templates can be downloaded into the apps from various sources, (although I have used Goodnotes and this does come with pages to form into a notebook). Esty has a wide range and digital stickers to use in them (I realise these are not exactly essential but they do appeal to my stationary loving side!) all of which are inexpensive. You can make your own planner tailored to your specific needs.
What are the benefits of a digital planner?
As mentioned above the planners are quite versatile in that you can set them just for you. Other benefits include: being able to erase mistakes, add pages and reuse them, the ability to add images, Word documents, Powerpoints and PDFs as well as being able to sync across devices and export as a pdf.
Many of us will not always be in the office everyday so having just one device you can carry with you instead of multiple sheets of paper is very portable. And of course being paperless is more eco-friendly, although there is the option to print out the planner.
What are the limitations of a digital planner?
You can not sync information into a calendar or add usable hyperlinks to websites, what happens in the app stays in the app!  There is not yet the ability to add video or voice memos. These may very well come in the future though, making the digital planner even more of a benefit.